Those involved in the trade are well aware of the large and thriving community of rare coin collectors. Everything from classic U.S. coins to rare European tender can still be highly coveted by the right audience, with buyers and sellers around the world vying to either bolster or cash in on their unique collection.
A similar sentiment could be shared for bullion, as bars and ingots are still frequently transacted with on a daily basis.
This high level of interest and activity also means that there is a very lucrative market for both coins and bullion – and that you could be closer than you think to cashing in on some of your precious metals.
Here are some of the key points to keep in mind when selling coins and bullion today.
What types of coins can I sell?
You may have either collected or inherited a broad array of interesting coins over the years, many of which are worth far more than their face value. Foreign silver coins that date back before 1970, for example, are typically worth more than they originally were.
Coins made of precious metals are the most likely to earn you a meaningful sum. Precious metals of valuable coins include:
Gold
Silver
Platinum
Palladium
Rhodium
Here are some popular coins from around the world.
American Eagle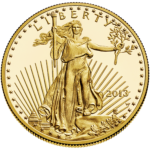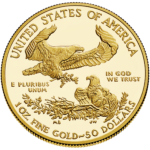 There are numerous American Eagle coins of varying bullions and proofs – including the Gold Eagle and the Silver Eagle. The American Gold Eagle is one of the most common and highly sought-after gold coins. The American Eagle Platinum Proof Coin first produced in 1997 and features the highest denomination for a U.S. legal tender coin ($100).
American Buffalo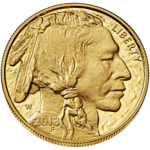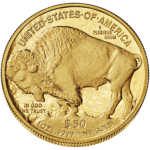 Also known as the Gold Buffalo, the American Buffalo is a 24-karat coin first offered for sale by the U.S. Mint in 2006. It follows the design of the Indian Head nickel and has gained its nickname from the American Bison on the reverse side of the design.
Australian Gold Nugget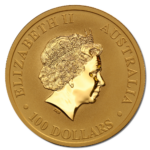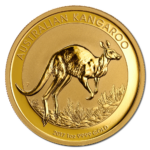 The Australian Gold Nugget – also known as the Gold Kangaroo – is a gold bullion coin first minted by the Perth Mint in 1986. Along with the Chinese Gold Panda, it is one of the few legal tender bullion gold coins to change its design every year. The Australian Silver Nugget is another highly sought-after variation.
British Crown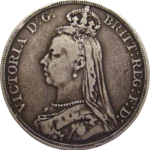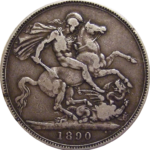 The British Crown coin was first valued at five shillings and came to be when England and Scotland united in 1707. Commemorative Crowns issued since 1990 have a face value of five pounds.
British Sovereign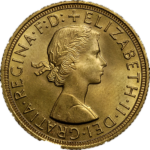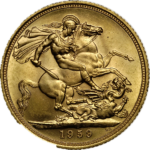 The Sovereign is a gold coin from the United Kingdom that was first minted in 1817. Today, its design features Saint George and the Dragon on the reverse. While no longer in circulation, it can still serve as legal tender in the U.K.
Canadian Maple Leaf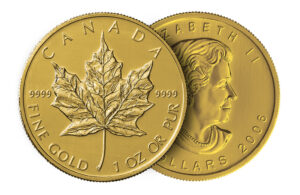 There are a number of variations of the Canadian Maple Leaf coin made from different bullions. The Canadian Gold Maple Leaf was first produced by the Royal Canadian Mint in 1979.
Chinese Panda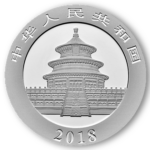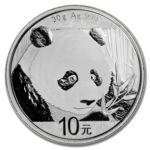 The Chinese Gold Panda coin was first minted in 1982, followed by the Chinese Silver Panda the next year. Platinum and Palladium bullions are also available. All four varieties have a relatively low mintage compared to other coins.
French Franc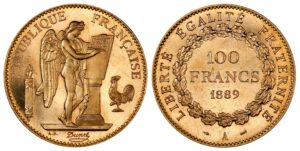 The French franc was a form of currency in France for centuries – from 1360 up until it was replaced by the euro in 2002. Because of its incredible history, a wide variety of francs exist today – some much more valuable than others.
Isle of Man Crown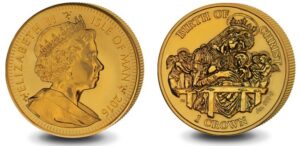 The Isle of Man is a self-governing British Crown Dependency located between Great Britain and Ireland. The various Crown coins are made from a range of metals and hold a variety of face values.
Italian Lira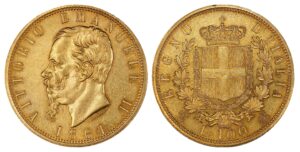 Lira was the currency of Italy from 1861 until the adoption of the euro in 2002. The above coin from 1864 depicts Victor Emmanuel II, who in 1861 became the first king of a united Italy since the 6th century.
Mexican Onza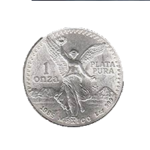 The first silver Mexican Onza was issued by the Mexican Mint in 1949 and briefly resurrected from 1978-1980.
Mexican Libertad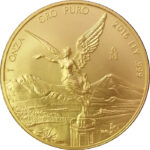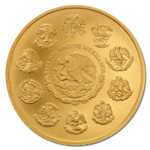 The Mexican Libertad is the newer version of the Mexican Onza, and while devoid of denominational face value, they are still accepted as currency and guaranteed by Banco de Mexico based on the current market value of gold or silver.
Mexican Peso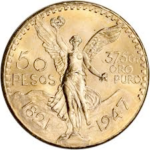 The peso is the official currency of Mexico and has origins dating back to the 15th century. Because of this, there have been many different coin designs throughout time. Commemorative pesos vary in face value from $5 to $100.
South African Krugerrand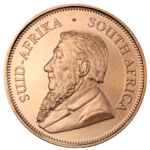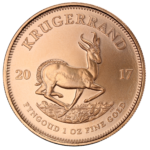 The Krugerrand is a South African coin first minted in 1967 by Rand Refinery and the South African Mint. Gold Krugerrand coins have no face value but are still considered legal tender in South Africa. Silver versions began being minted in 2017.
Swiss Franc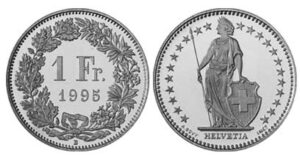 The franc is also the official currency of Switzerland and Liechtenstein with origins dating back to the 1700s. Helvetia and the herder are depicted on the reverse of the coin pictured above.
Vienna Philharmonic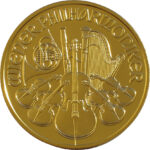 As its name suggests, the Vienna Philharmonic is a bullion coin of gold, silver, or platinum produced by the Austrian Mint since 1989. It is named for the Vienna Philharmonic orchestra, which also inspires the coin's design.
A number of U.S. silver coins minted before 1965 are also popular today, including:
Pre-1965 U.S. silver coins

Dimes

Seated Liberty
Barber
Mercury
Roosevelt

Quarters

Seated Liberty
Barber
Standing Liberty
Washington

Half Dollars

Seated Liberty
Barber
Walking Liberty
Franklin
Kennedy

Dollars
Some coins minted from 40% silver until 1974 can also have value to buyers. These include:
Half Dollars

Kennedy 1965-1970
Eisenhower 1971-1974

Bicentennial Coins

Quarters
Half Dollars
Dollars
Get a great price for your coins with Gold Guys
We are dedicated to getting you a high price for your gold and other precious metals – including coins and bullion. The value of a given coin will vary based on a number of different factors, including denomination, date of minting, number of coins minted, and condition. The experts at Gold Guys can help provide context to many of the coins in your collection.
We use our expertise to help you maximize your profit in selling coins and ensuring the process is easy and painless.
With Gold Guys – the number-one-ranked mail-in service in the U.S. – you're in control of the transaction from start to finish at no cost to you.
Here's how selling coins online for free with Gold Guys works in five easy steps:
Fill out the form to request a mail-in kit.
Receive your mail-in kit from us in 3-5 business days.
Package your items.
Mail your prepaid, insured package through UPS to our location.
Receive your offer over the phone.
If you're not 100% satisfied with your offer, we'll return your items completely free of charge.
Contact us today to learn more about selling your coins and other precious metals.